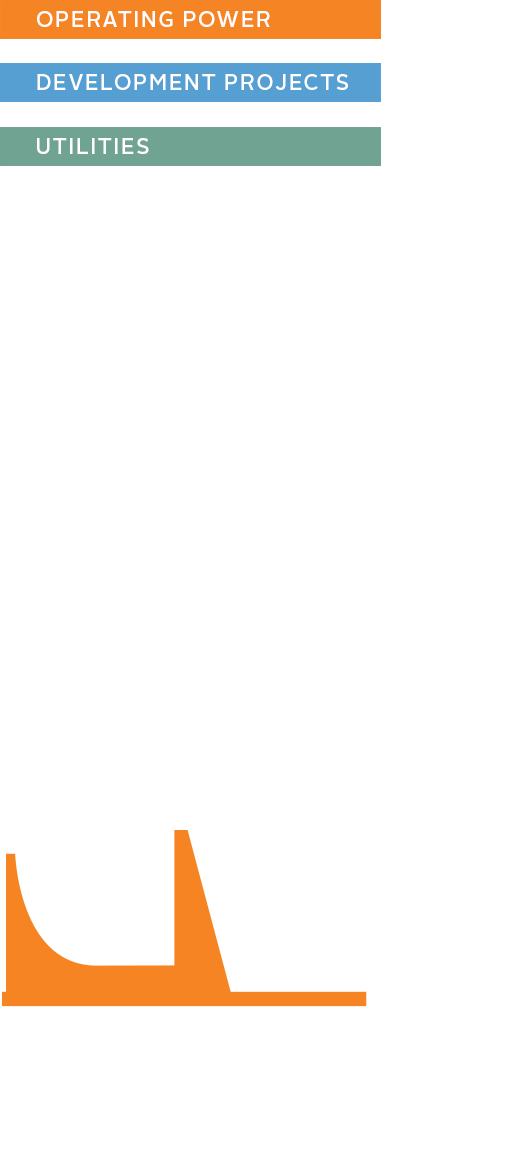 Size of capital investment program being completed at Bristol Water between 2010 and 2015, which will increase the utility's regulated capital value.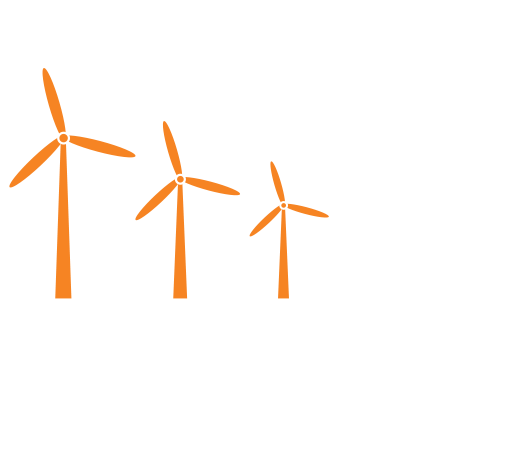 Net megawatts of installed wind capacity gained through acquisition of Renewable Energy Developers Inc. Number of consecutive years at Cardinal without a lost-time injury.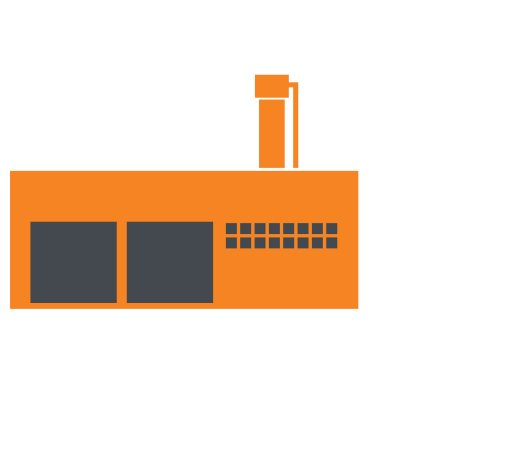 Number of consecutive years at Cardinal without a lost-time injury.

Our portfolio is increasingly diversified by asset category, fuel source and geographic location. See how Capstone has evolved at: capstoneinfrastructure.com/
About/OurStory.aspx



Regulated or contractual businesses that provide essential community infrastructure.

Includes a 50% interest in Bristol Water, a growing, regulated water utility in the United Kingdom, and a 33% interest in Värmevärden, an established district heating business in Sweden. Future investments could include electricity transmission or distribution, or gas utilities. There are currently fewer near-term opportunities in this segment in Canada, shifting Capstone's emphasis to potential investments in the United States, the United Kingdom, and Northern and Western Europe.

Litres of water supplied daily by Bristol Water

Length of Värmevärden's distribution network

Growth in Bristol Water's regulated capital value, or rate base, over the regulatory period from 2010 to 2015

Regulated Water Utility
UK • Bristol Water
District Heating
SE • Värmevärden

Power generation facilities with a clean energy profile and long-term power purchase agreements, and a pipeline of wind power projects.

Includes operating gas-fired, wind, biomass, hydro and solar power generation facilities and a pipeline of contracted wind power projects in Canada. Capstone will continue to seek traditional and renewable power investment opportunities. In Canada, the market is slowing following several years of significant activity. Other markets of interest for operating and development-stage projects include the United States, the United Kingdom and Australia.

Net installed capacity

Expected net capacity of wind development projects

Employees directly engaged in the operation and development of our power portfolio

Wind
ON
• Erie Shores
• 3 other facilities
NS
• Glace Bay
• Amherst
• Glen Dhu
• 4 other facilities
Solar
ON
• Amherstburg
Biomass
AB
• Whitecourt
QC
• Chapais
Gas Cogeneration
ON
• Cardinal
Hydro
BC
• Sechelt
• Hluey Lakes
ON
• Wawatay
• Dryden
Wind
ON
• Skyway 8
• Goulais
• 4 other projects
PQ
• Saint-Philémon
SK
• Riverhurst



P3s, a partnership between the private sector and federal, regional or local governments, are an innovative approach to infrastructure development and service delivery, including for transportation, bridges and government buildings such as courthouses or schools. Opportunities for Capstone exist mostly in P3 markets in jurisdictions where the P3 model is well established, such as Canada, the United Kingdom, Western Europe and Australia. In addition, the P3 market is continuing to grow in the United States.

For taxpayers, P3s typically deliver higher long-term infrastructure quality and value for money. For investors, P3s with a strong project rationale offer predictable, government-backed cash flow with limited volatility.

The transportation segment of the infrastructure market, which includes roads, rails and public transportation, offers considerable potential for investment. Over the next four decades, it is estimated that global passenger and freight travel will double over 2010 levels, reflecting increasing urbanization and requiring significant infrastructure renewal and expansion.
In most jurisdictions, more innovative funding and financing approaches are required given government fiscal constraints and competing demands on limited budget resources. Any of Capstone's targeted geographic regions offer various transportation opportunities.