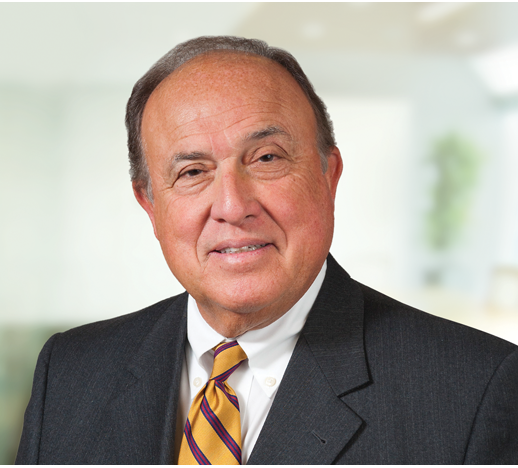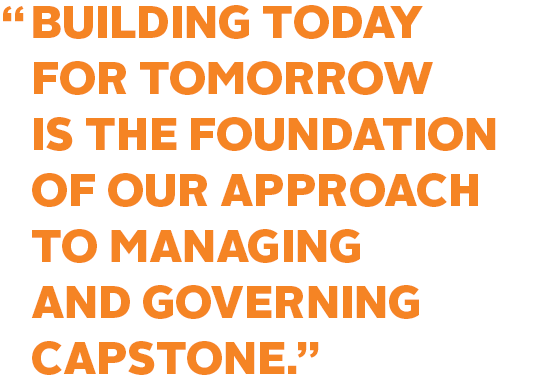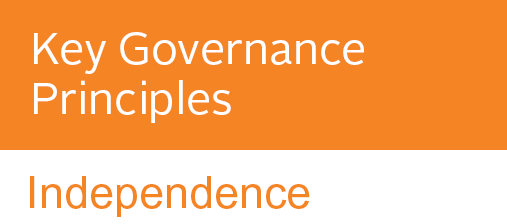 At all times, a majority of directors must be independent directors (as defined under applicable securities regulations). A director is independent when he or she does not have a direct or indirect material relationship with Capstone or its subsidiaries

We seek out directors who have demonstrated integrity and high ethical standards, a proven record of sound business judgment and who are committed to representing the long-term interests of Capstone's shareholders.

We seek to build a Board with a diversity of backgrounds, skills and experience and annually review the competencies, skills and personal qualities of each director to maintain the composition of the Board in a way that bolsters the overall stewardship of the company.
Dear Fellow Shareholders:
This year, we mark the occasion of Capstone Infrastructure Corporation's 10-year anniversary.

From our initial public offering in 2004 with about $230 million in total assets and one power facility, Capstone today has nearly $2 billion in total assets and a diversified portfolio including power infrastructure and utilities businesses in Canada and internationally.

We now have approximately 100 employees across Canada with about another 600 at our businesses in the United Kingdom and Sweden, and relationships and partnerships that span the globe, including corporations, infrastructure developers and fund managers, investors, financiers, municipalities and First Nations communities.

We have also strengthened our company for shareholders by investing in long-life utilities businesses – Bristol Water and Värmevärden – that feature perpetual cash flow and an attractive organic growth profile. Indeed, Bristol Water has been in operation for 168 years, reflecting the essential nature and longevity of water utilities.

We have broadened our power footprint beyond the Cardinal gas cogeneration plant to include wind, hydro, biomass and solar power generation. In addition, we now have a development arm engaged in building wind power development projects and sourcing growth opportunities in the power arena in Canada and the United States. This new capability puts us in an excellent position to build and develop a pipeline of accretive power projects in the years to come.

Building today for tomorrow – the underlying theme of this report – is the foundation of our approach to managing and governing Capstone. It permeates the decisions we make across our businesses. It's why Bristol Water is executing the largest capital expenditure program in its history, to improve its network of pipes and expand its operations while driving significant growth in rate base, and accordingly, value for shareholders. It's why we carefully plan for and invest in maintenance at our power facilities. It informs our company's strategic direction and investment focus, including the quality and risk profile of businesses we seek to acquire in the utilities, power, transportation and public-private partnership infrastructure segments. And it speaks to the community impact of investing in infrastructure: economic growth and a better quality of life.

With the solid foundation laid over the past 10 years, Capstone's vision is to be a Canadian leader in owning and operating diversified infrastructure businesses that benefit the communities we serve, the people we employ, and our investors.

The Board of Directors supports this vision in a number of ways, including working with management to establish Capstone's strategy and objectives, approving significant decisions that affect Capstone and its results, monitoring the company's financial performance and risk management practices, setting the dividend policy and overseeing Capstone's stakeholder relationships and reporting obligations.

A few highlights of our approach to governance include:

Audit and Corporate Governance and Compensation committees composed entirely of independent directors (as defined by applicable securities laws);
Governance policies and procedures that apply equally to the individual businesses in Capstone's portfolio, ensuring consistency and reliability in reporting and risk management;
A Code of Business Conduct and Ethics that encourages and promotes a culture of ethical business conduct and must be followed by all directors, executive officers, employees and contractors of Capstone;
An annual evaluation of the effectiveness of the Board and individual directors to ensure the Board is fulfilling its oversight role in the most effective manner; and
A majority voting policy, which requires director nominees to be elected by a majority of shareholder votes.

In 2014, Capstone is poised to build on its successes. We have a strong financial foundation, a growing portfolio of quality businesses, and a seasoned management team with more than 100 years of combined experience in acquiring, financing, developing and managing diverse infrastructure businesses in Canada and internationally. This team has a deeply personal interest in Capstone's success. A significant proportion of management's short- and long-term incentive compensation is bound to financial performance metrics as well as to share price performance and the total return we deliver to shareholders. This structure promotes prudent decision-making that maximizes long-term shareholder value.

Indeed, the development, improvement and delivery of core infrastructure services in Canada and internationally is a critical task requiring a long-term focus and commitment. Canada's infrastructure deficit alone – the investment needed in roads, transportation, electricity, water and other essential services – is estimated to be as high as $570 billion. The magnitude of this deficit is echoed globally in OECD countries. Private sector involvement will increasingly be required to maintain, rejuvenate and build the critical, essential infrastructure upon which economic growth and quality of life depends. As a result, I am confident there are tremendous opportunities for Capstone to grow and diversify its portfolio while delivering increasing value for shareholders. And we are fortunate to have talented, disciplined employees at all levels of the organization who are ready to take on new challenges and who are motivated to succeed.

Simply, we are building Capstone to stand the test of time: for today, tomorrow, the next 10 years, and decades beyond. As we execute our strategy, we are committed to serving shareholders' interests with integrity, discipline and transparency.

The people of Capstone and I deeply appreciate the investment you have made in our company and thank you for your continuing support.
Sincerely,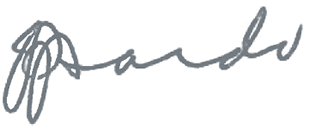 V. James Sardo
Chairman of the Board of Directors